Transformative gift from Robert and Donna Manning and major state capital investment by Baker-Polito Administration will further the college's vision of Computing for the Common Good™
AMHERST, Mass. – The University of Massachusetts Amherst announced today that as part of Robert and Donna Manning's recent historic $50 million gift to the University of Massachusetts, $18 million will endow the newly named Robert and Donna Manning College of Information and Computer Sciences. The allocation of the gift comes at the same time as a $75 million commitment announced today by Governor Charlie Baker that will enhance and expand the college's facilities. The state grant, which will be allocated over the course of multiple future capital plans, is backed by a $30 million commitment from the campus for the expanded physical footprint of the college. 
These combined investments will allow the college to continue to grow and fuel new discoveries in computing research. It will attract top faculty, increase access to its nationally ranked program, and offer scholarships, bridge programs, and peer mentoring to foster a diverse and ethical future workforce. Since 2017, the college is on the path towards doubling the amount of undergraduate and graduate students, and the gift and grant will help accelerate that goal.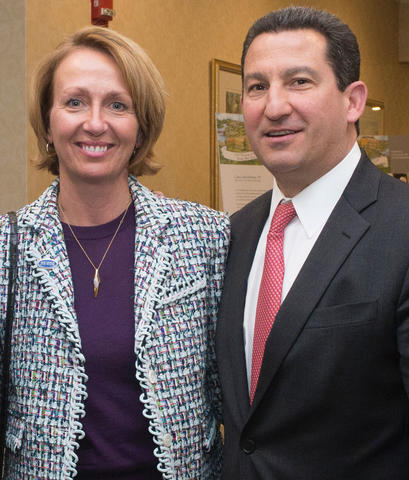 The Robert and Donna Manning College of Information and Computer Sciences ranks among the top 20 computer science programs in North America and boasts the No. 11 artificial intelligence (AI) program. United around a revolutionary vision for computing research and education, Computing for the Common Good™, the college is driving scientific discovery in key areas such as healthcare, sustainability, cybersecurity, quantum information systems and human-centered technology. Its research is focused on some of the most demanding challenges of today, including ensuring that AI is equitable, safe and applied in positive ways, creating technologies that protect personal privacy, and safeguarding children from online predators.
"I have been very focused on the ethical application of new technologies, which both enhance and complicate our lives," said Rob Manning who is chairman of MFS Investment Management and the longtime chair of the UMass Board of Trustees. "The future of computing will cure diseases and solve some of the world's greatest challenges, but will also be incredibly disruptive, particularly to the workforce. The College of Information and Computer Sciences at UMass Amherst, with its groundbreaking research and top-notch faculty, is well positioned to be a leader in building a framework for Computing for the Common Good. Donna and I are proud to invest in this incredibly important initiative."
"Our administration is excited about the future of the Robert and Donna Manning College of Information and Computer Sciences, because the research and educational programming at the College will help sustain the Commonwealth's edge in these important sectors," said Governor Charlie Baker. "We are pleased to commit important capital resources, which will be paired by this generous donation from the Manning family and investments from UMass, to help the college train and educate the next generation of computer and information science professionals and deliver on its mission of Computing for the Common Good. We are grateful to Rob and Donna Manning for their commitment to UMass and our Commonwealth's public higher education system."
"We are incredibly grateful for this gift from Rob and Donna Manning and the funding commitment from the Baker-Polito Administration," said UMass Amherst Chancellor Kumble Subbaswamy. "It's an exciting time for UMass Amherst. We are committed to contributing to an inclusive and innovative society, and we know these resources, combining the best of philanthropic and state support, will help our College of Information and Computer Sciences, under the transformative leadership of Dean Haas, harness technology's power to drive this change."
The $18 million gift is an allotment of the Mannings' $50 million cash donation announced earlier this year – the largest donation to the UMass system in its history.
"I'm inspired by the unique way that the College of Information and Computer Sciences researchers are applying the power of computer science to personal health monitoring and disease forecasting, among other important areas," said Donna Manning, who retired in 2018 after a 35-year career as an oncology nurse at Boston Medical Center. "My hope is that our gift furthers the work already underway to leverage diverse talent, including women and underrepresented minorities, in solving the important problems facing our society."
In the last five years, Dean Laura Haas has made diversity and inclusion a strong focus within the college. As the college's founding dean, she has created a diversity office and introduced new programs to attract and retain diverse students, faculty, and staff. The college has set an ambitious goal to grow the enrollment of women from 27% in 2021 to 40% by the end of the decade.
"We are incredibly grateful to the Mannings and the Commonwealth of Massachusetts for their support of our college. These investments will allow us to continue our college's trajectory from a small research center to a top-ranked college with more than 2,400 students today," said Dean Laura Haas. "We're proud of all the work we've done to educate a community of responsible innovators who are prepared to solve problems across academic disciplines leveraging computational thinking and technology."
The Robert and Donna Manning College of Information and Computer Sciences attracts high-achieving talent to the Commonwealth. The college has seen rapid growth of 320% in enrollment since 2010, and in recent years has been forced to turn away academically high-achieving students due to limited space and resources. The $75 million commitment from the Commonwealth as well as the $30 million campus match will expand the college's facilities, creating a world-class hub for education, research, and innovation that drives Massachusetts forward.
"The need for a strong talent pool in this space has never been more urgent, especially in Massachusetts' booming tech sector. The Robert and Donna Manning College of Information and Computer Sciences is poised to become the primary resource for diverse computer science talent in the Commonwealth," said UMass President Marty Meehan. "We are grateful to the Mannings for their unmatched generosity, and to the Baker-Polito Administration for this incredible investment in the future of the college."
"We are pleased to commit capital resources to support UMass' nationally recognized information and computer sciences program," said Michael Heffernan, Secretary for Administration and Finance. "We look forward to working alongside campus leadership, faculty, and various stakeholders going forward to deliver this project and benefit students entering an emerging field of study for years to come."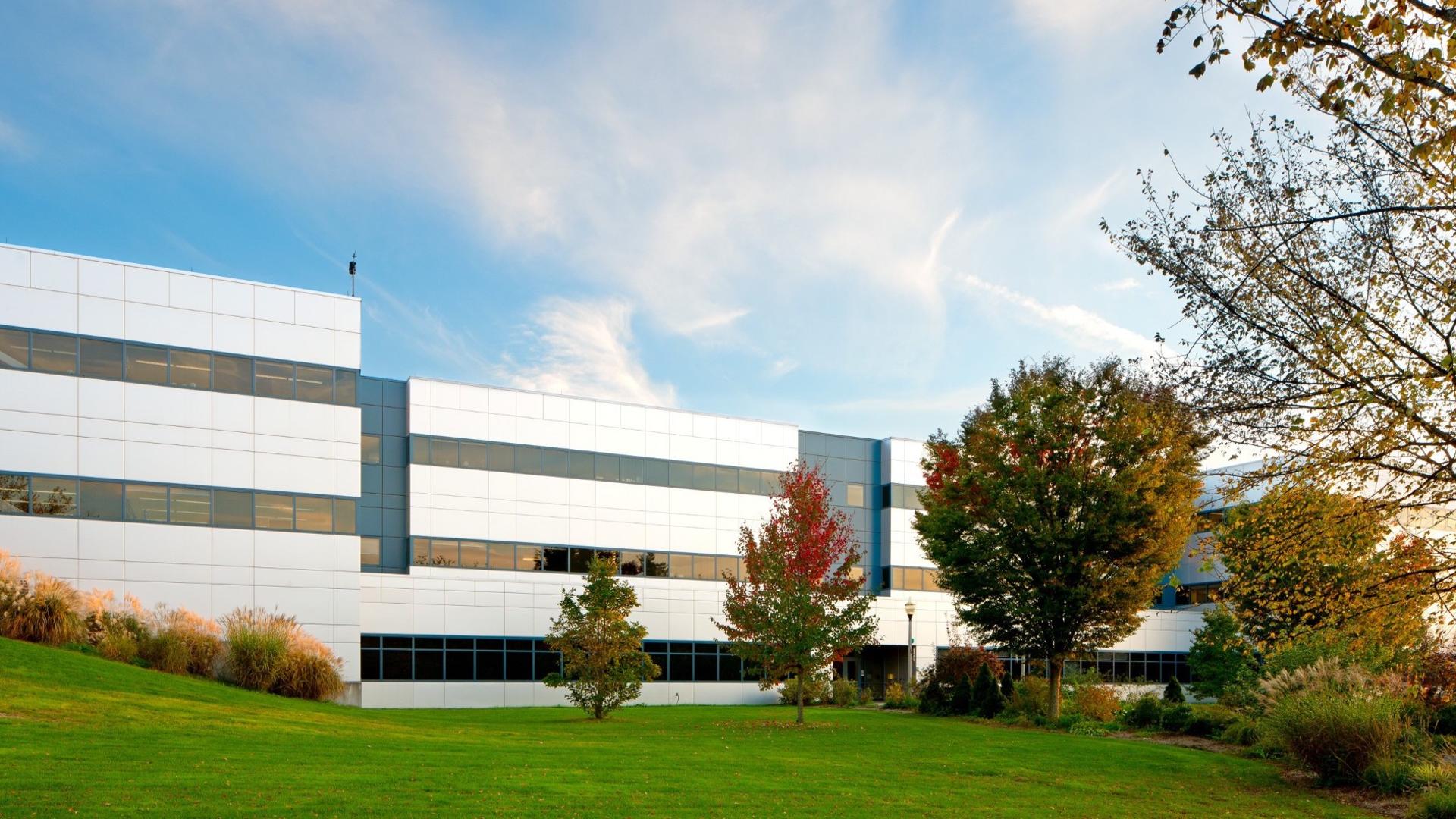 About the Robert and Donna Manning College of Information and Computer Sciences
The Robert and Donna Manning College of Information and Computer Sciences (CICS) is home to a U.S. News & World Report top-twenty ranked computer science graduate program. Today, CICS has 86 award-winning faculty, including 36 new faculty hired in the past five years. The college maintains significant research collaborations with more than 50 industry-leading technology companies. Its affiliated research centers include the Center for Intelligent Information Retrieval, Center for Data Science, Center for Smart and Connected Society, Center for Knowledge Communication, Computational Social Science Institute, and Cybersecurity Institute. The college offers a world-class education, with 281 doctoral students, 396 master's students, and 1,732 undergraduate computer science and informatics majors. United by a revolutionary vision for computing research, education, and outreach--Computing for the Common Good --the CICS community is committed to inspiring and educating students from all backgrounds and experiences, and conducting research that improves the lives of the people of the Commonwealth and the world.
About UMass Amherst
As the flagship campus of America's education state, the University of Massachusetts Amherst makes a profound, transformative contribution to the common good—in Massachusetts and beyond. Ranked a Top 30 public research university, UMass Amherst sits on nearly 1,450-acres in the scenic Pioneer Valley of Western Massachusetts, 90 miles from Boston and 175 miles from New York City. The campus provides a rich cultural environment in a rural setting close to major urban centers. Enrollment tops 31,000, including 24,000 undergraduates and 7,000 graduate students.
Contact: Taylor Hesse,  THesse@webershandwick.com, 978-500-8576
   Ed Blaguszewski, edblag@umass.edu, 413-695-4522