The Mapping Aspects of Psychotherapy in Dialectical Behavior Therapy (MAPDBT) research study is recruiting volunteers to participate in group therapy. The goal of the study is to compare how different parts of evidence-based group therapy may improve emotional functioning among people who struggle to manage their emotions and have self-destructive behaviors. Participants will receive six weeks of free group therapy. Although these group interventions are based on evidence-based care, they are experimental as researchers cannot predict how six weeks of each separate group will affect participants' symptoms.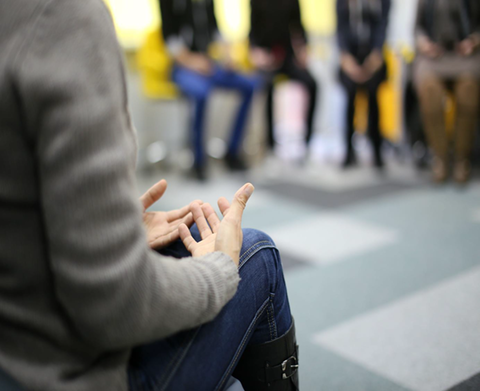 Participants would be required to attend six weeks of virtual group therapy (two hours each session), come for three in-person visits (three hours each session) to the Clinical Affective Science Lab (CASL) at the UMass Amherst (maintaining social distance and following safety guidelines) and complete sets of online surveys. The in-person sessions cannot be done virtually. In addition, participants will be compensated a small amount for participation (up to $145 for the full study).
Researchers will provide participants with more information on what participation involves once they express interest in the study. Additionally, we would also like to ask some questions about some psychological symptoms they may have experienced in order to ensure that they qualify for the study. This phone call should take about 30 to 40 minutes to complete and can be scheduled by emailing caslab@umass.edu.