"It makes UMass Boston the university that we are."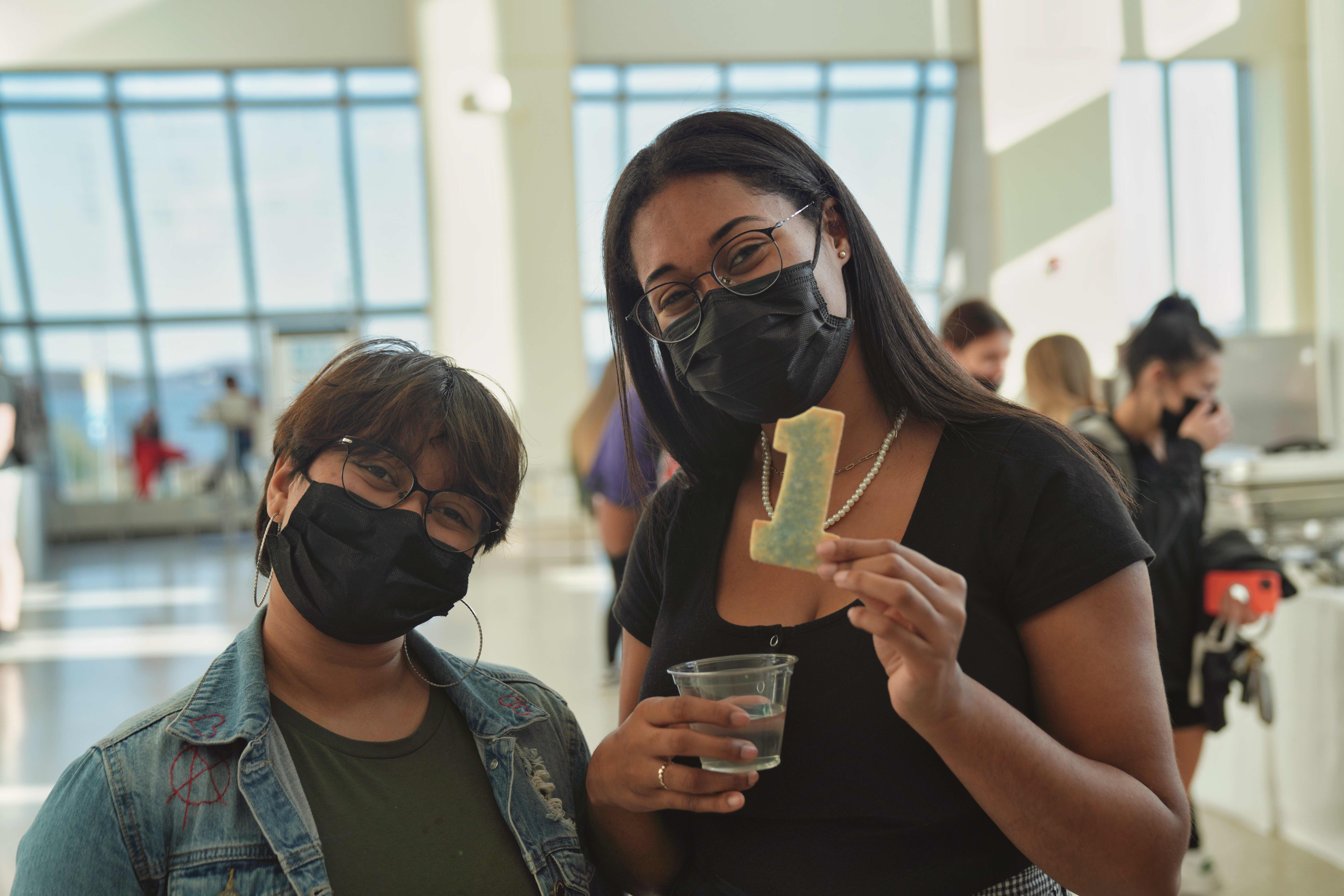 "…To break the cycle;"
"…to be a role model for my sister;"
"…to build a better life for my family;"
"…to make changes in the world."
Looking at the First Gen canvas in the Campus Center, it's clear that being the first person in your family to go to college can mean a lot of things.
At UMass Boston, it means you're family.
All throughout this week, the campus is celebrating that family as part of First Gen Week, a week of events and workshops that recognize the Beacons who are the first in their families to attend a four-year college or university in the United States.
The week kicked off on Monday with a celebration of National First-Generation College Day on the Campus Center Terrace, and continues throughout the week with a resource fair, career workshop, and other events.
"Sometimes there's this perspective that being First Gen is something that's a negative thing or something that puts you at a disadvantage," said Phil Begeal, the director of new student and family programs, who was the first in his family to go to college.
"What we're trying to do [this week] is recognize the fact that this is something that should be celebrated, delegitimizing that stigma that people have in their minds about being a first-generation college student, and having it be something that they wear as a badge of honor, that they embrace, that they show their pride around."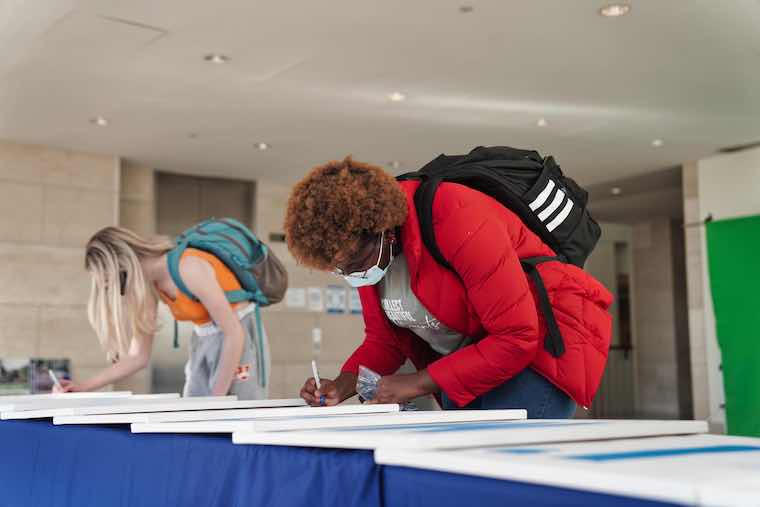 As one of the most diverse campuses in the United States, thousands of First-Gen students pass through Columbia Point each year, each of whom have a different story about what being First Gen means to them.
Gilmathan Del Valle, a fourth-year student majoring in early education and care in inclusive settings who was staffing a table at Tuesday's resource fair, spoke to why it was important to celebrate first-gen students like himself.
"[First Gen students] are going above and beyond in places that maybe others in their life didn't think that they reach. … But we're here. We're doing these things; we're making these waves that otherwise would not be seen anywhere else. So, it's important to celebrate these things," he said. "It makes UMass Boston the university that we are. We wouldn't be the same without all of the first-generation students and faculty we have."
Chancellor Marcelo Suárez-Orozco, himself a first-generation student, joined Monday's events on the terrace and chimed in with an email to the community applauding the campus's first-generation students.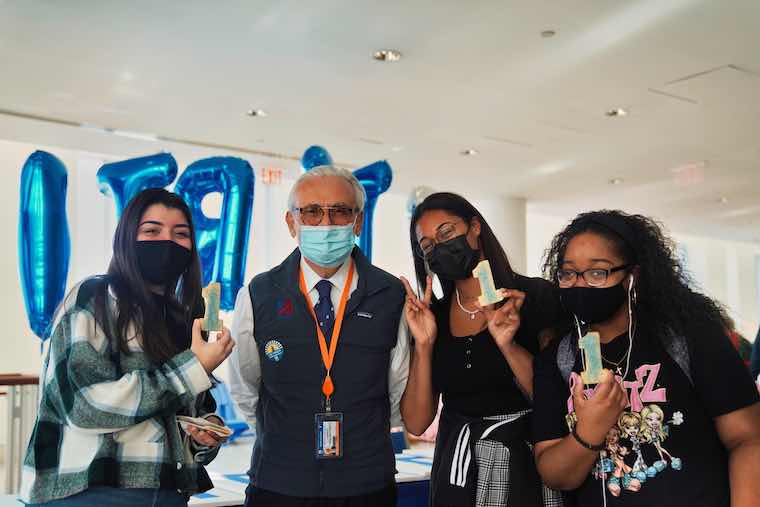 "We are indeed grateful for the resilience and motivation our First Gen students bring to campus. They have already stepped way out of their comfort zones, working across diversity, inventing a roadmap for navigating college life, and learning how to make UMass Boston their home away from home," he wrote. "They have, as well, made meaningful contributions to our shared understanding of how race, ethnicity, power, and privilege impact health disparities, educational outcomes, and access to socioeconomic opportunities/resources."
Anyone on campus is encouraged to attend the week's events, which will include a career workshop on Wednesday evening, a day of sharing First-Gen veterans' stories via Instagram on Thursday, and a wrap party on Friday afternoon on the Campus Center terrace. Details can be found on the week's event page.
People can also follow the week's events on the @NewBeacons Instagram page, which will be posting pictures and stories throughout the week.