Will succeed Robert Manning who served during a period of growth and innovation across the 5-campus UMass system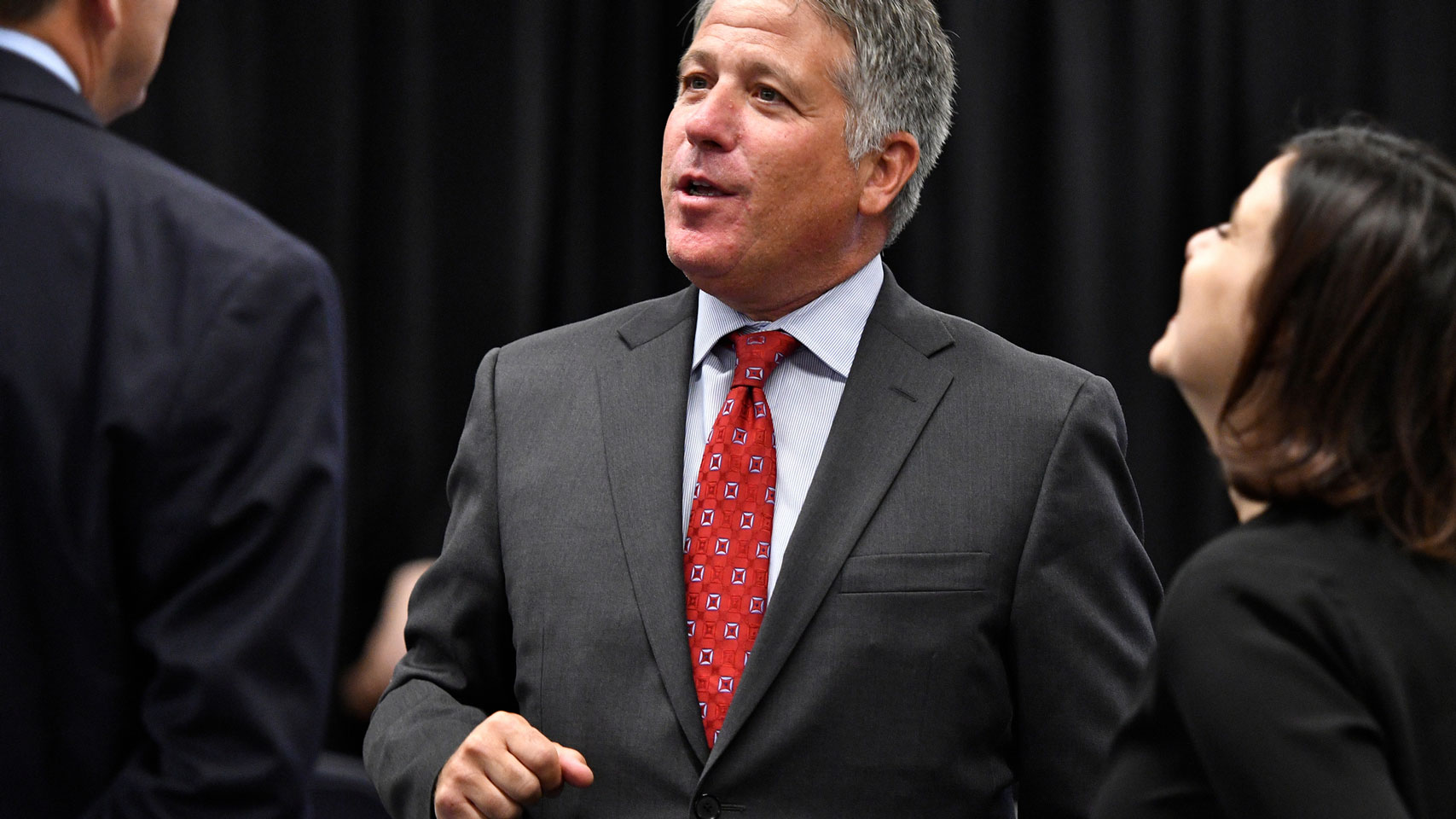 BOSTON – Fall River business and civic leader Stephen Karam has been appointed chair of the 22-member University of Massachusetts Board of Trustees by Governor Charlie Baker, succeeding Robert Manning, who completed his trusteeship at the September 22 board meeting.
Karam has most recently served as the chair of the Board's Administration and Finance Committee and had previously served as the chair of the Bristol Community College Board of Trustees.
"I am greatly honored that Governor Baker has provided me with this opportunity to serve the University of Massachusetts, which has meant so much to my family and to families across the Commonwealth," Karam said. "Succeeding Rob Manning deepens the honor as Rob has been one of the university's most distinguished graduates, generous donors and respected board chairs."
"I look forward to building on the very strong foundation that exists at UMass, strengthening each of our campuses and continuing to make the university a destination for students," Karam added. "It's all about student success and the power of UMass to drive the socio-economic development in every region of the Commonwealth."
UMass President Marty Meehan said, "Steve Karam's leadership of the Administration and Finance Committee, especially the guidance he provided through the COVID-19 crisis, has prepared him especially well for the chair position as UMass steps forward to meet the growing needs of the Commonwealth and its students. Thanks to the outstanding leadership and generosity of former chair Rob Manning, the university is well-positioned to build upon a strong financial and academic foundation."
The Governor's appointment of Karam as chair drew praise from SouthCoast civic and business leaders who have worked closely with him.
State Senate Committee on Ways and Means Chairman Michael Rodrigues, D-Westport, said, "Steve Karam's belief in education as a catalyst for economic mobility, combined with his business acumen, made him an excellent chair of the Trustees' Administration and Finance Committee and will make him an excellent chair of the full board."
"Following in the footsteps of his father and uncle, who were both outstanding UMass board chairs, Steve's experience and perspective will be of great value to UMass and the Commonwealth," added State Rep. Patricia Haddad, D-Somerset.
"Steve has demonstrated, time and time again, an exemplary commitment to serving the community through volunteer leadership," said State Rep. Carole Fiola, D-Fall River. "His service as chair of the Bristol Community College Board, as a member of the UMass Board, and now as UMass Board Chair is evidence of that dedication."
"This is an excellent appointment by Governor Baker," said Nick Christ, President and CEO of BayCoast Bank. "Steve's laser-like focus on preserving the long-term fiscal health of the university will be absolutely critical at this moment as we try to expand educational access that spreads economic opportunity to every region of the state."
Robert Manning completed the two terms allowed UMass trustees. For the last seven years, he served as chairman during a period of major growth and innovation across the 5-campus system.
In September 2021, Manning and his wife Donna donated $50 million to the university with portions of the gift going to each of the campuses to support students and faculty excellence. The Mannings, both UMass Lowell graduates, have also been major donors to their alma mater.
Manning's last seven years as chair coincided with President Meehan's tenure. During this period, the university's enrollment has remained strong; its research portfolio has grown to $752 million; student financial aid has increased by nearly 60 percent; and innovative efficiency initiatives have been launched to save nearly $100 million in administrative costs. Bond-rating agencies have consistently cited the quality of UMass management in issuing strong ratings during that time.
Under state law, 17 members of the university's 22-member Board of Trustees are appointed by the governor; five members are elected student trustees. The governor appoints the board chairman, and the board elects its other officers.
About the University of Massachusetts
The University of Massachusetts is a world-class public research university system committed to advancing knowledge and transforming lives. UMass is renowned for the quality of its academic programs, the scope and impact of its research, and the strength of its public service mission. With four comprehensive campuses, a world-class medical school and a mission-driven law school, UMass educates more than 72,000 students, has more than half a million alumni, conducts $752 million in annual research, and is responsible for $7.5 billion in economic impact every year. The university system comprises UMass Amherst, UMass Boston, UMass Dartmouth, UMass Lowell, UMass Chan Medical School in Worcester and the UMass School of Law in Dartmouth and is one of the largest employers in the Commonwealth of Massachusetts.