Award recognizes exemplary teaching and service on each UMass campus
BOSTON — Five University of Massachusetts faculty have been awarded the 2020 Manning Prize for Excellence in Teaching for their outstanding dedication to students and the university. The faculty members — one from each UMass campus — will receive $10,000 awards in recognition of their sustained excellence in teaching and exemplary contributions to the campus community.
The Manning Prize was established in 2016 by UMass Lowell alumni Rob and Donna Manning to honor UMass professors who excel in teaching and service.
"Donna and I are proud to recognize these five faculty members for their skill, passion and extraordinary commitment to students," said Rob Manning, a 1984 graduate of UMass Lowell. "Faculty are the heart and soul of this great university, and we thank these talented educators for going above and beyond to enrich their campus communities and help students reach their full potential."
Rob Manning, who is executive chairman of MFS Investment Management and chairman of the UMass Board of Trustees, credits UMass Lowell math professor Bernie Shapiro with helping him land the job that launched his career. Donna Manning, who received her nursing degree and her master of business administration from UMass Lowell, was an oncology nurse at Boston Medical Center for more than 30 years until her retirement in 2018. They are among the largest contributors to UMass in its history.

"We're so thankful to Rob and Donna Manning for their generous support of our faculty, who make UMass the world-class university it is today," said UMass President Marty Meehan. "These faculty members inspire and empower students both in and out of the classroom, so this is a wonderful recognition of their efforts."
All full-time, tenured and non-tenured faculty members are eligible to receive the Manning Prize. Each campus is responsible for determining its own nomination and selection process, but that process must include student and peer input to ensure that selected faculty members meet the criteria of being superb teachers and exemplary members of the campus community.
This year's Manning Prize winners, who were honored during a Zoom event earlier today, are as follows:
UMass Amherst
Tamara A. Rahhal, PhD
Senior Lecturer, Psychological and Brain Sciences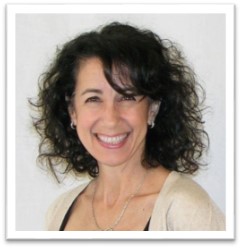 Tamara (Tammy) Rahhal is a Senior Lecturer II, Associate Chair of Teaching, Chief Undergraduate Advisor in the department of Psychological and Brain Sciences, and a TIDE (Teaching for Inclusiveness, Diversity & Equity) Ambassador. Teaching mainly large courses, she is deeply committed to actively involving students in learning processes while keeping issues of inclusion and equity at heart by using a multimodal and universal design approach to teaching. Dr. Rahhal is a reliable advocate for her students and colleagues. Her chair describes her as a "high impact" faculty member who is very active in her department, supporting the mission of PBS by delivering a broad introduction to the behavioral sciences with a foundation in psychological and brain research. 
A compassionate and resourceful mentor, she has helped countless students overcome tremendous difficulties in their lives so that they achieved their academic goals. As one of her students remarked, "She believed in me when I no longer believed in myself." Another shared, "Not only was she there for me in times of need, she is also one of the first people I go to for celebrating my accomplishments." 
Since she began teaching at UMass in 2004, Dr. Rahhal has been regularly nominated and selected for various teaching awards, with extensive positive feedback regarding her engaging lectures. One student candidly remarked "you don't even realize she is teaching you something." Other students described taking a class with Dr. Rahhal as "transformative," emphasizing how she "creates a comfortable atmosphere in which all students feel accepted and able to participate freely," and noting how she approaches her work "with a sense of humility," as when she consults with students to make course content more inclusive.
Dr. Rahhal received her PhD in experimental psychology from Duke University with her dissertation, It's not all downhill: Effects of instructions on age differences in memory. Since then, she has continued her research on the effects of age, gender, and race on memory. Dr. Rahhal is a regular reviewer of articles in the Psychological Science, Psychology and Aging, Journals of Gerontology: Psychological Science, and Memory and Cognition.
UMass Boston
Kristin M. Murphy, PhD
Assistant Professor of Special Education, College of Education and Human Development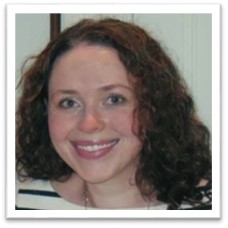 Professor Kristin Murphy joined the Department of Curriculum and Instruction at the University of Massachusetts Boston in 2014, after earning an MS in Special Education from Mercy College, an Ed.M. in Risk Prevention with an Adolescent Research Concentration from Harvard University and a PhD in Special Education from the University of Florida. 
Professor Murphy's research explores the education of students with disabilities (SWDs) in two related contexts: educators working with SWDs and public policy; and educators working with SWDs in juvenile corrections schools. She writes that her overarching goal is to "facilitate teacher success in the classroom" by "cultivating high quality, meaningful preservice and professional learning opportunities and fostering supportive working conditions."
Professor Murphy is a passionate educator — passionate about her students, her subject area, and her teaching. Students found her courses truly transformational, with several writing that they "opened my eyes" to the issues students with disabilities face and several noting that her courses had caused them to change their career plans towards teaching SWDs.
Professor Murphy has served on numerous university committees, including the Chancellor's Distinguished Teaching Award Review Committee (2019), the JFK Award Review Committee (2018), the university-wide Committee on Mixed Reality Simulations (2017-present), and the Library Committee (2017-present).  Professionally, she has reviewed journal article submissions, a book, and proposals for more than a dozen conferences. In the community, she has provided many special education-related professional development opportunities to Boston Public Schools' teachers. Letters from those who have served with her cite her abilities to "build community," her impact on teachers and students, and her "remarkable" ability to "navigate political waters" while encouraging participants to "step outside of their comfort zones."
UMass Dartmouth
Jeremiah A. Ho, JD
Associate Professor, Law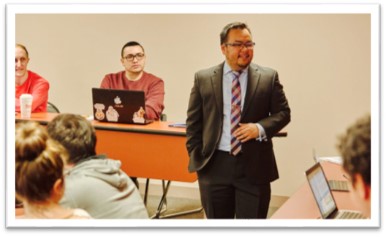 Professor Ho joined the UMass Law faculty in 2012, where he teaches Contracts, Trusts & Estates, Remedies, Products Liability, and Law Review Note Writing and writes about law and inequality, exploring such issues mostly with respect to sexuality, race, and culture. In addition, Professor Ho also writes extensively on legal education, methodology, and theory. His articles have appeared in the Harvard Journal on Legislation, The Georgetown Law Journal Online, the Journal of Legal Education, the Utah Law Review, the Kentucky Law Journal, the Marquette Law Review, the U.C. Davis Business Law Journal, the Cleveland State Law Review, and others. Professor Ho is currently a regular contributor on the Humans Rights at Home Blog, and his blog postings on sexuality and race often garner mentioning by SCOTUS Blog.
In 2014, Professor Ho was selected for Lawyers of Color's 50 Law Professors Under 50. He has also received the Professor of the Year Award four times at UMass Law in 2016, 2017, 2018, and 2019. Recently, Professor Ho's TEDx-style talk on law teaching was recorded at American University, Washington College of Law and is part of a curated series at LegalED. He has also been interviewed previously by NPR for his views on legal education. Since 2013, he has been a contributing faculty member at the Institute for Law Teaching and Learning.
Prior to joining UMass Law, Professor Ho taught at Washburn University School of Law. He was the inaugural fellow at the Institute for Law Teaching and Learning, co-sponsored by the law schools at Gonzaga University, Washburn University, and the University of Arkansas, Little Rock.  He formerly practiced in the Los Angeles area, handling complex civil litigation matters in employment and wage-and-hour cases. He is currently a member of the State Bar of California.
UMass Lowell
Keith B. Mitchell, PhD
Associate Professor, English
Keith Mitchell is an associate professor in the Department of English at UMass Lowell. He received a B.A. degree from Emory University in 1985, an M.A. from the University of North Carolina at Chapel Hill in 1994, and a Ph.D. from the same institution in 2003. His areas of expertise are 19th-, 20th-,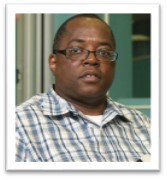 and 21st-century African American literature and culture; 20th- and 21st-century Anglophone and Francophone Caribbean literature; and postcolonial literature and world literature. Dr. Mitchell teaches courses in the Harlem Renaissance, African-American Literature, Modern American Drama, American Literary Traditions, and the Family in American Literature. He has been the recipient of the English Departmental Award for Teaching Excellence, the UMass Lowell Student Government Association Award of Excellence in Teaching, and the Haskell Memorial Award for Distinguished Online Teaching.
Professor Mitchell's search for a university that challenged him as a teacher and scholar and offered a diverse campus community ended when he visited UMass Lowell in 2014. "I remember coming to UMass Lowell for my campus interview and seeing a student with a blue Mohawk," he says. "I immediately thought to myself that this was definitely the place for me." He felt a connection to UML right from the start, as he goes on to explain: "The fact that most students are from working-class backgrounds, like myself, appeals to me. I also find that many students are first-generation college students, also like myself, and that makes me feel really comfortable about being here." His comfort with students is reciprocated; they uniformly appreciate his skill in the classroom.  
In his own words, Dr. Mitchell explains that, "the quality of teaching is what in large measure defines the character of a university. Without excellent teachers, a university cannot attract the quality of students for which UMass Lowell is noted. Thus, since my 12-year tenure here at UMass Lowell, I have made it my mission to provide students excellent educational experiences that would not only enhance their success at UMass Lowell but as importantly out in the real world. During my time at UMass Lowell, I have continued to develop as a teacher — never resting on past achievements, and always challenging myself to be an even better educator."  He goes on to say: "I also emphasize that literature is not just about reading and understanding a text, but that reading and analyzing literature is a process that fosters the development of critical thinking, writing, and interpretive skills, and that these skills are transferable across the disciplines and out into the real world."
UMass Lowell is proud to count Dr. Keith Mitchell as a faculty member and honored to place the intellectual development of students in his extraordinarily gifted hands. He is a productive scholar, a passionate teacher, a steadfast colleague, and an engaged member of the UMass Lowell community.
UMass Medical School
Mai-Lan A. Rogoff, MD
Professor, Psychiatry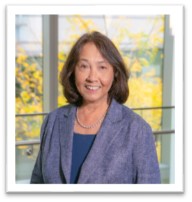 Dr. Rogoff is an adult and child psychiatrist with a subspecialty in developmental disabilities and is a professor of psychiatry at UMass Medical School. She came to UMass in 1983, having been a faculty member at both Dartmouth and Harvard Medical Schools. At UMass, she has served as Director of the Student Counseling Service, Associate Residency Training Director for the department of psychiatry and, for almost 20 years, as Associate Dean for Student Affairs. Dr. Rogoff completed an internship in Internal Medicine at New England Deaconess Hospital, a residency in Adult Psychiatry at Dartmouth Affiliated Hospitals in Hanover New Hampshire, and a Child Psychiatry residency with a Developmental Disabilities fellowship as well as a Dupont-Warren research fellowship at Boston Children's Hospital.
Dr. Rogoff's major professional interest has always been teaching. As an educator, Dr. Rogoff strives to rekindle in her students that sense of curiosity, wonder, and joy in learning which characterizes young children. At the same time she encourages them to retain and develop their more mature qualities, including genuine altruism and compassion along with respect for diversity, which draws most students to medicine. This has led Dr. Rogoff to develop and utilize a number of innovative teaching and evaluation methods, from student-led small groups to online videos and flipped classrooms. She has been recognized for her work with a number of school, state and national teaching awards, both with residents and medical students, including the 2019 Chancellor's Medal for Distinguished Teaching. She has also received five Outstanding Educator awards from the UMass medical students, UMass' Lamar-Soutter, Star and Sarah Stone awards, the Massachusetts Psychiatric Society's Outstanding Psychiatrist Award in Psychiatric Education, and the first Nancy Roeske Award for Excellence in Medical Education from the American Psychiatric Association. In addition, Dr. Rogoff served as an examiner for the American Board of Psychiatry and Neurology as well as Chair of the USMLE (United States Medical Licensing Examination) Step I Behavioral Science Test Writing Committee.  
Dr. Rogoff's major non-psychiatric passion lies in playing music. She plays a baroque string instrument and performs with several Boston area groups. Little known facts: She was on a national television show as a child ("Juvenile Jury"), danced professionally through high school and college and was even in a Broadway show. Despite growing up in New York, she has spent enough time in New England to become a Red Sox fan.
###